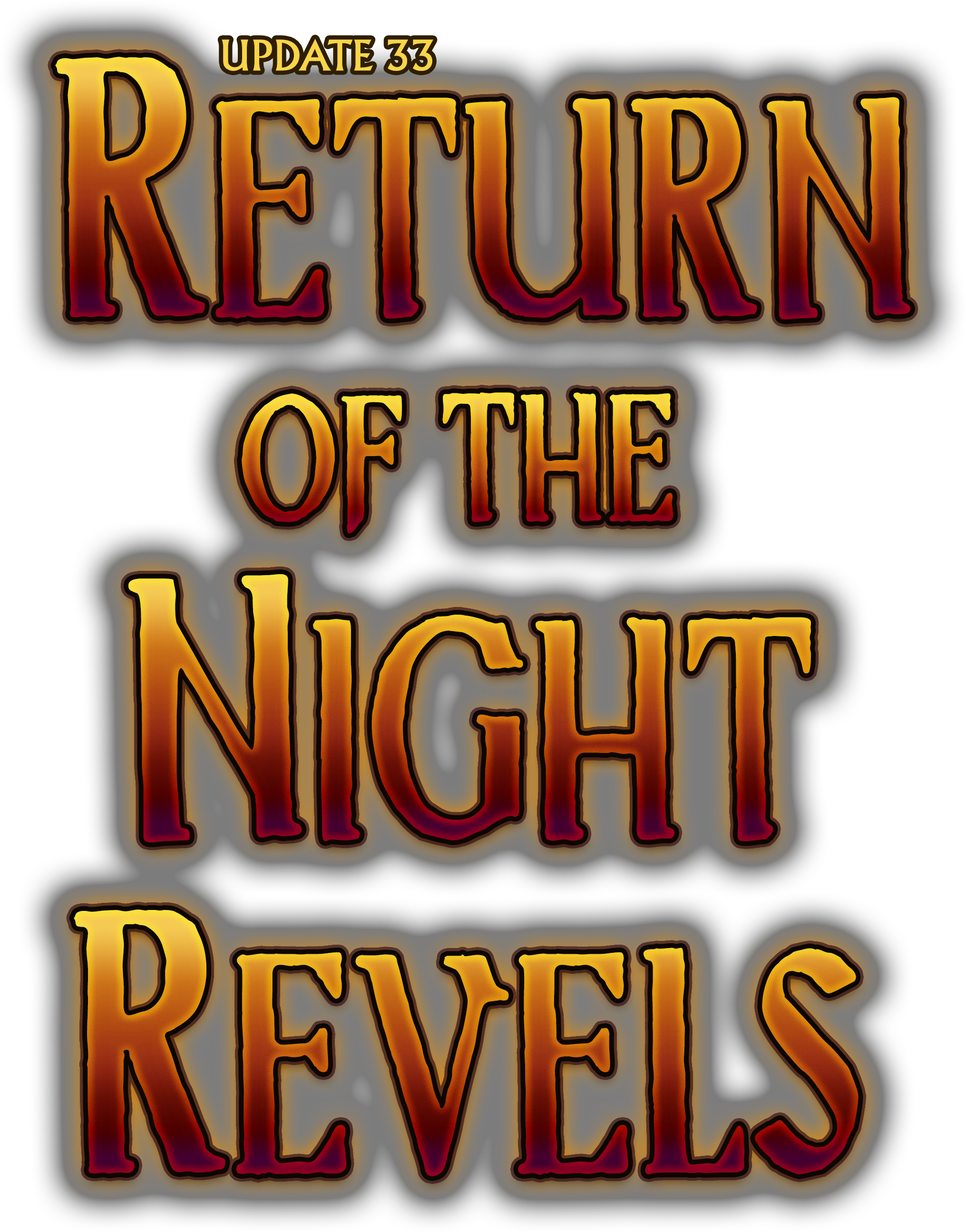 Now Available
Get ready for frighteningly good fall fun this month in DDO with Update 33!

More Night Revels Dungeons & Prizes!
Monk Updates!
New Deity Feats!
Thrills & Chills!

The Night Revels have returned, with more content & prizes! Find the Night Revels in the Delera's Graveyard, located in Eberron off the House Jorasco public space. Featuring

* Two additional new haunted dungeons to dive into!

* Trade in this year's candy for ghastly new cosmetic prizes, like the Reaper's Platemail!

* Get candy faster with the return of potions of Night Black Coffee & Draughts of Midnight in the DDO Store!

Be sure to visit our updated guide to the Night Revels!

New Diety Feats

Expand your potential with brand new dieties & feats for your divine characters! Learn more.

Monk Updates

Monk enhancement trees and handwraps are now better than ever!
Learn more in the Release Notes.

Quality of Life Changes

This update brings improvements and bug fixes requested by our player community. Learn about what's been updated in the Release Notes.