New in the DDO Store!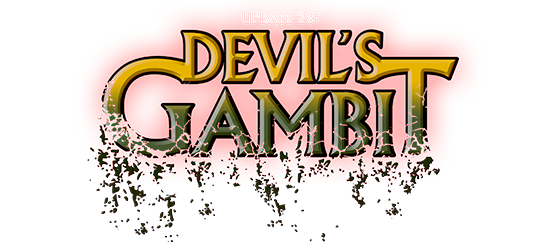 New to the DDO Store with Update 28!
Now available in the game!
DDO's update brings new content, and with it, new items to find in the DDO Store!
New Adventure Pack: The Devil's Gambit

450

Account → Adventures → Adventure Packs
The Devil's Gambit
Free to VIPs!
The Devils have come to the city of Stormreach - and they have strange new powers. Enjoy four new adventures: meet a Green Slaad, befriend a bear, battle in the streets of House Cannith and protect Stormreach's most unusual tavern. Level 14 (Heroic)/Level 30 (Epic).
Guest Pass Available!
Monster Manual 6

595

Account → Monster Manuals
Monster Manual
Discover new information about monsters new and old and earn rewards as you do! Volume 6 includes 10 creatures, each of which have special entries and rewards associated with them. Uncover helpful statistics and concept art, earn XP and Mysterious Remnants, and track all types of each creature as you encounter and defeat them. Volume 6 also contains an exclusive Hell Hound creature companion as a special reward you can unlock.
---

---