New in the DDO Store!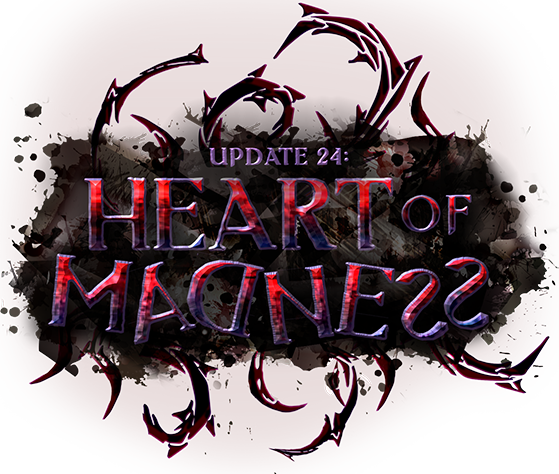 New to the DDO Store with Update 24:
Heart of Madness
Coming soon in-game!
DDO's update brings new content, and with it, new items to find in the DDO Store!
New Adventure Pack: Heart of Madness

450

Account → Adventures → Adventure Packs → High Level
Heart of Madness
Free to VIPs!
The insane lords of Xoriat return to Eberron in three new adventures. Tour the Palace of Stone, experience the latest in Mind Flayer fashion, and return to the Sleeping Spell Inn for the ultimate excursion into madness in Terminal Delirium. Level 18 (Heroic)/Level 26 (Epic).
Guest Pass Available!
Updated Mirror of Glamering!

245

Cosmetics & Pets → Gear → Custom Cosmetics
Mirror of Glamering
Now also allows you to create a cosmetic version of weapons! Existing Mirrors that were purchased prior to Update 24 have been automatically updated to include this new benefit!
Use this item with any armor, helmet, goggles, shield, docent or weapon (except bows, crossbows, and handwraps) to create a cosmetic version of that item. Single use: the Mirror of Glamering is destroyed when used, but the original item remains intact. The resulting cosmetic item is Bound to Account.
Glamered Weapon Aura

95

Cosmetics & Pets → Gear → Custom Cosmetics
Glamered Weapon Aura
Use this on any glamered weapon (created using a Mirror of Glamering) to change your glamered weapon's visual effect. Choose from exclusive new Fire, Cold, Acid, and Lightning effects. (Excludes bows, shields, crossbows, hand wraps or thrown weapons)
---