DDO Store Double Bonus Points!
Stock Up Now!
February 24th - March 2nd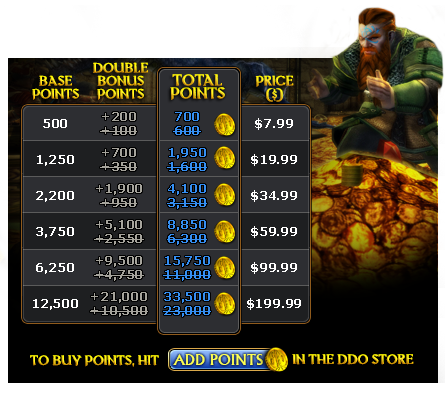 The Point Bundles advertised on this page apply only to point purchases made in the DDO Store and reflect what is currently available for purchase in the DDO Store. These standard Point Bundles and pricing are subject to change.